---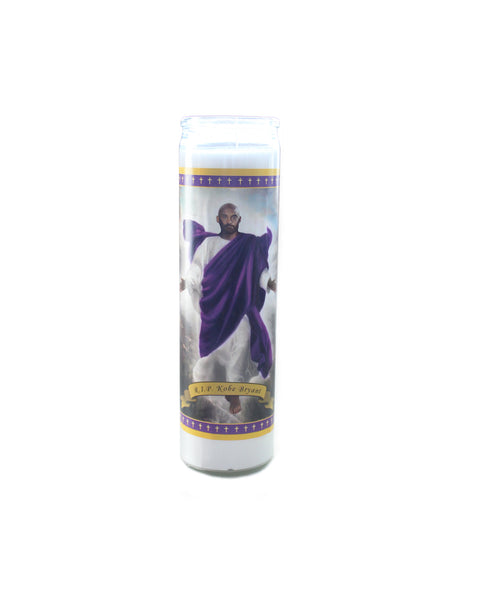 LIGHT ONE FOR KOBE.
In honor of Kobe Bryant, we have released a prayer candle dedicated to the great Black Mamba. A portion of the sales will be donated to the Mamba & Mambacita Sports Foundation to further Kobe and Gianna Bryant's legacy through charitable endeavors in sports. 
High-quality paraffin wax for a clean and complete burn; solid cotton wick; designed for a long burn time; solid color white wax; provides a warm soft light like the candles used in a church. 
- + 80 hour burn time
- 11.3 oz.
- 
8.0 inches (H) x 2.25 inches (W) x 2.25 inches (D)
- Made in the U.S.A.