---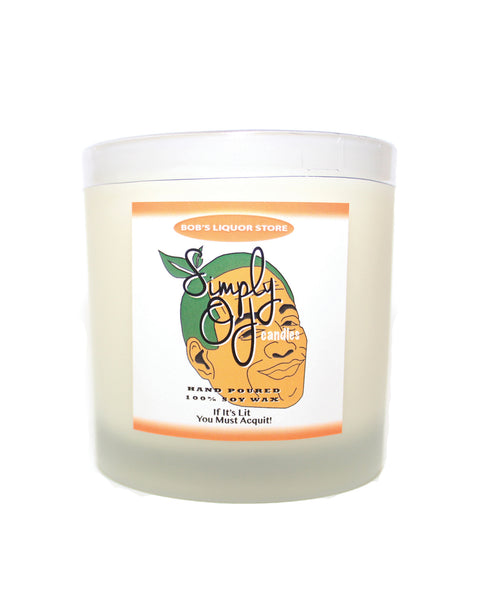 IF IT'S LIT YOU MUST ACQUIT!
Our "Simply OJ" scented candles perfectly captures the essence of freshly squeezed oranges!
All of our candles are hand poured in small batches to ensure top quality and performance. They contain only the highest quality fragrances and all-natural soy wax that burns cleaner and longer than paraffin wax. The fragrance oil used in the candles are phthalate-free, which makes the melted wax safe to use as skin moisturizer!
- + 50 hour burn time
- 8 oz.
- 3" H
- Made in the U.S.A.